"Die Melancholie der Banater Weiten, der sinnliche Tanzschritt des Tangos und die Leichtlebigkeit des urspünglichen Jazz fliessen zusammen in der dunklen Stimme von Ligia Loretta und verschmelzen zum universellen Strom einer Musik, die sich selbst genügt." (Rikkey Tai Toaster, Moderatorin)
,,Ligia Loretta's Lieder sprechen über das Leben, die Natur, die Liebe, die Mathematik… Die Stimme ist natürlich, mit viel Leidenschaft und mit einer einzigartigen Botschaft. Man hat wunderschöne Bilder vor den Augen wenn sie ihre Songs vor uns, Zuhörern, singt, erzählt, lebt." (Maja Jaku, österreichische, international anerkannte Jazz- und Soulsängerin)
Music News
NEW ALBUM !!!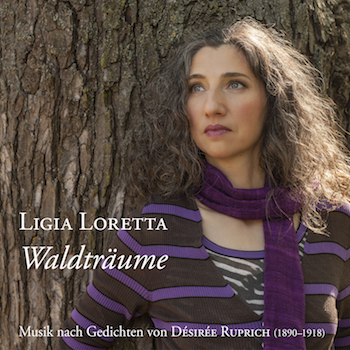 On April 26, 2019, exactly one year after our premiere with the project "Musique pour Désirée", the files for the new album "Waldträume. Musik nach Gedichten von Désirée Ruprich (1890-1918)" went online for the digital release. "Waldträume" means "Forest Dreams" and in these compositions I have set to music poems by the Austrian poetess Désirée Ruprich (1890-1918).
Here you can hear some fragments and get some insight and information, in German and English.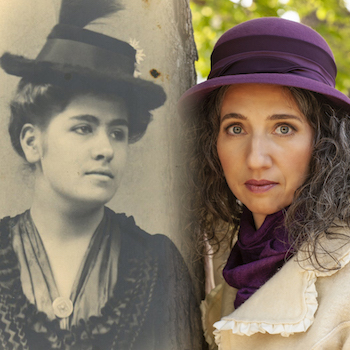 Lyrics: Désirée Ruprich (1890-1918)
All music and Romanian adaptation of lyrics: Ligia Loretta Cristea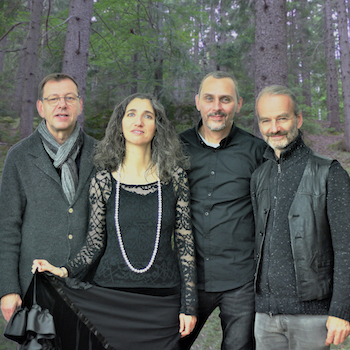 Ligia Loretta - compositions, musical concept, vocals, piano, percussion
Emmanuel Mazé - accordion, accordina
Georg Jantscher - guitar
Thorsten Zimmermann - double bass
Recorded, mixed and mastered by Andi Beit @ Mega Byte Kitchen.
Producer: Ligia Loretta, Minunat Music
Depending on finding some funding for the CD, I hope very much that soon, this summer, the music will also we available on CD, with a beautiful booklet containing all poems set to music. We recorded 70 minutes of music, 15 of my compositions based on lyrics of the poetess.
Photos: portraits of Ligia Loretta:
Peter Purgar
, band photo: Karl Crailsheim
"With This music I pay homage to the poetess Désirée Ruprich and to all dedicated artists and people of this world."
(Ligia Loretta, December 2018)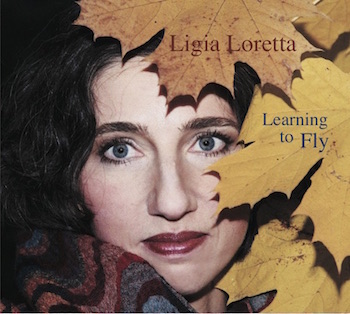 Aus meiner Welt
Ich schwebe zwischen zwei Welten, Musik und Mathematik, oder Mathematik und Musik. Keine von ihnen möchte ich jemals missen, denn beide sind Teil von mir geworden. Diese sind, aus meiner Sicht, die zwei dem Göttlichen am nähesten kommenden Sprachen: die Musik, als Sprache der Emotionen, des inneren Universums, der Seele, und die Mathematik, als Sprache des Weltalls, von makro bis mikro, perfekt als Sprache der Natur(wissenschaft). Beide bis ins höchst Abstrakte führend, beide ohne Wörter, Grenzen überschreitend, ohne Wörterbuch verständlich. Dazwischen liegen in meinem Leben noch die von mir geliebten "menschlichen" Sprachen, mit Struktur und Logik einerseits, also mit dem Verstand elernbar und einsetzbar, aber auch mit Klang und Poesie, Emotion und Gefühl ausdrückend. Musik und Mathematik sehe ich in jeder Sprache und diese zwei göttlichen Sprachen helfen mir, mein Hobby Linguistik, also die menschlichen Sprachen, zu lernen, zu geniessen, in meine Welt zu integrieren, was mich wieder dem Menschlichen näher bringt, in dem sich wieder das Göttliche spiegelt...
(Ligia Loretta Cristea, 2015)
Ligia Loretta - On Air
any time: The interview by Barbara Belic at Radio Helsinki for "Das Rote Mikro" on June 20, 2016
Wednesday, August 3, 2016, 21h: "Ligia Loretta -Learning to Fly" Album presentation in Wolfgang Baumgartner's "Jazz Cafe" (live stream) at "Radiofabrik" online or in Salzburg on 107,5 and 97,3 MHz
any time: The interview taken by Ulrike Fauster (Ullitramina) at Radio Helsinki for "Tramina FM" on March 14, 2017